Description
this simple classic peasant dish has rich flavor, chorizo and you crack an egg on top! enough said! get cooking!
---
1/4 cup

of extra virgin olive oil

2 tablespoons

of sweet butter

8

cloves of garlic, peeled and thinly sliced

1/2 teaspoon

of hot smoked paprika

1/2 teaspoon

 cumin

1 teaspoon

of red pepper flake

4 cups

of stale bread cut into

one

-inch cubes

6 ounces

of spicy chorizo, sliced into half-inch rounds

4 cups

of chicken broth
sea salt
fresh ground black pepper
---
Instructions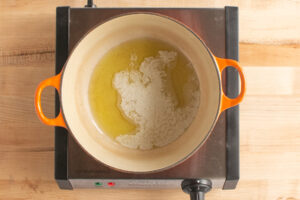 1. Melt butter and olive oil together.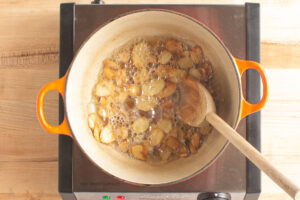 2. Add sliced garlic and toast over medium heat.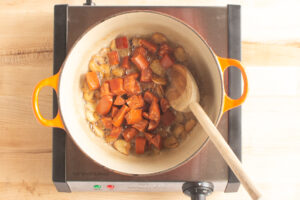 3. Add the chorizo and cook for 3 minutes stirring once a minute. Get a little color on the chorizo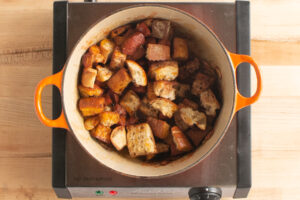 4. Add the bread, paprika, cumin, and red pepper flake. Stir well coating the bread with the oil. Cook for five minutes gently toasting the bread.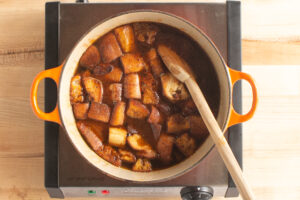 5. Add the stock, increase the heat to high. Bring to a simmer, stirring occasionally. Reduce heat to maintain the simmer.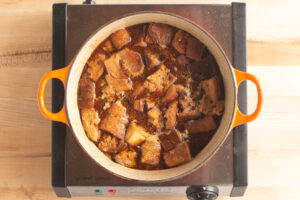 6. Simmer for 10-12 minutes until the bread has doubled in size ballooning from soaking up the liquid.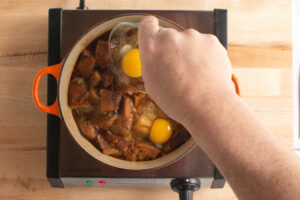 7. Crack the eggs individually into a small cup. Make sure the bread has a pretty solid foundation on the top of the soup and slowly pour the egg so it sits on the bread. Repeat this process with 4 eggs. Cover and simmer for 7-10 minutes or until the egg whites are opaque.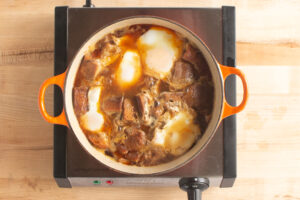 Serve immediately! Ladle out the soup first without disturbing the egg and top with the egg.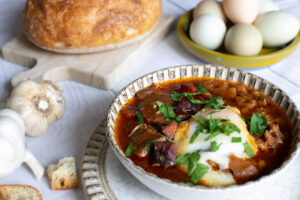 Enjoy!
Notes
The chorizo can be substituted with serrano ham or prosciutto or omitted altogether.
My favorite widely available chorizo is from D'artagnan. You can find it here.
The best way to ensure evenly cut stale bread is to cut the bread the night before and lay it flat on a cookie sheet. Place the cookie sheet in your oven (no heat) and remove it the next day. The cubed bread will be stale as can be!
It is very important that this soup be served immediatly.