Meet Geoff
I am a lifelong chef who is now following my dream of sharing my experiences with the world through blogging! I live in New Jersey with my wife Amy and our three kids, Henry (12), Luella (11), and Sadie (8). The leader and mascot of our home is Sunny, our year-and-a-half-old rescue pup.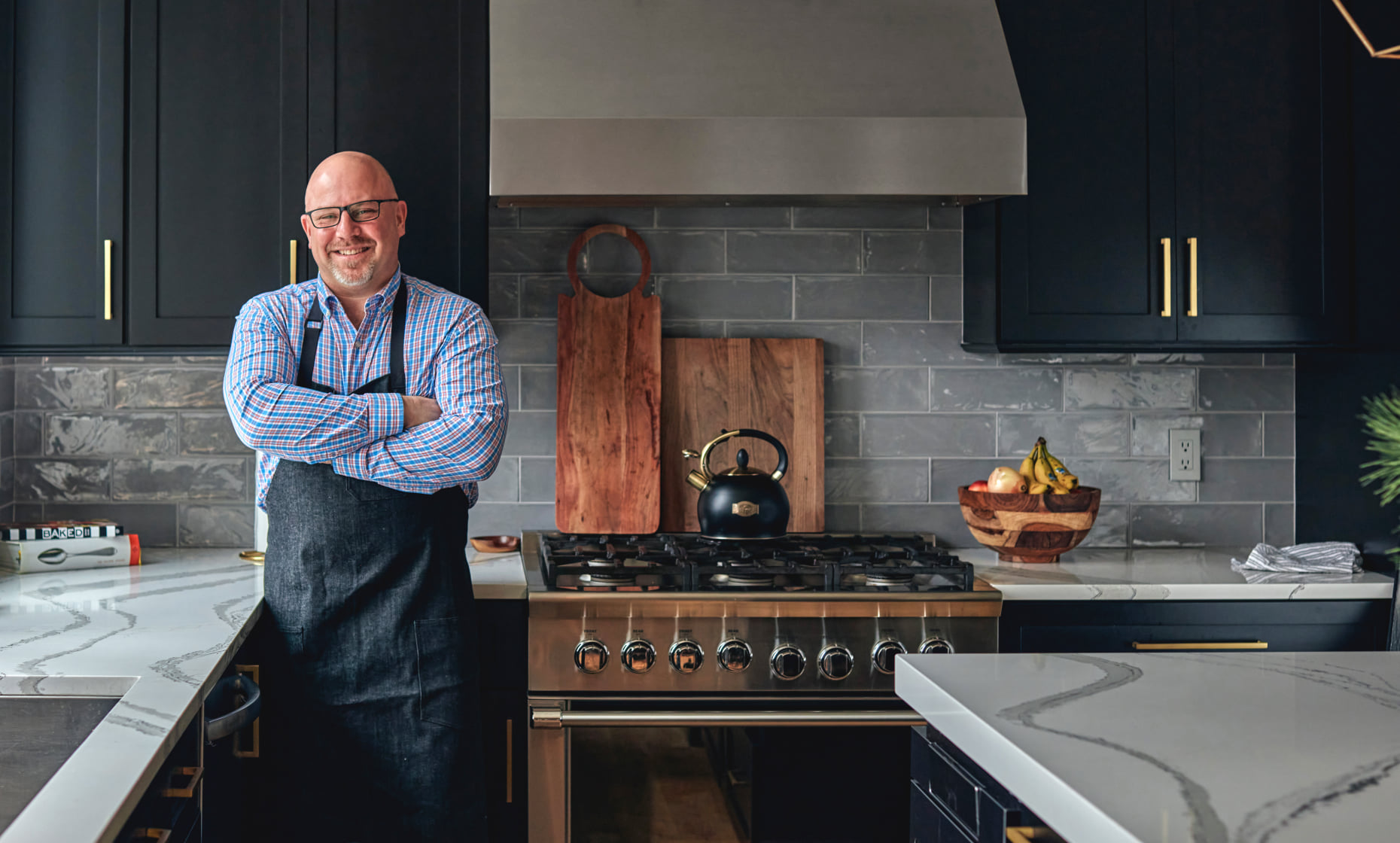 After graduating from the Culinary Institute of America in the early '90s, I moved West to Northern California. I worked for some of the innovators of seasonal Farm to Table cuisine. This early education in using locally grown and raised whole foods steered my career and helped deepen my love and respect for using these ingredients wherever I work.
What we'll cook, eat, and why
As you explore Intuitive Gourmet, you will find a collection of my favorite tried-and-tested recipes that I have come back to time and again over the 30 years of my career as a fine-dining chef. Also, I have been working on a slew of new dishes that I'm really excited to share. All of my recipes will come with step-by-step photo tutorials, videos, and detailed instructions—all to help you succeed in your kitchen.
Many of my recipes can be made in 30 minutes or less. These days, I'm cooking for my family while also overseeing virtual school for my kids and starting my blog, so I know how important it is to pull off a delicious, healthy meal without spending hours in the kitchen. On weekends, I do cook more time-intensive meals such as Beef Bourguignon. This is the new normal!
I love cooking with the seasons and do so with utmost devotion. Living in New Jersey, we have a cornucopia of small farms and reap the harvest from April through November. Following my lead, you will read—and hopefully, cook, smell and eat—the same delicious, seasonal, easy-to-cook dishes that I make in my kitchen!
I eat everything! You won't see recipes on Intuitive Gourmet that I haven't sat down and enjoyed myself. Through my personal and professional love of food, I've developed a repertoire of recipes for all different types of eaters— from vegetarians and vegans to carnivores, omnivores, and everyone in between.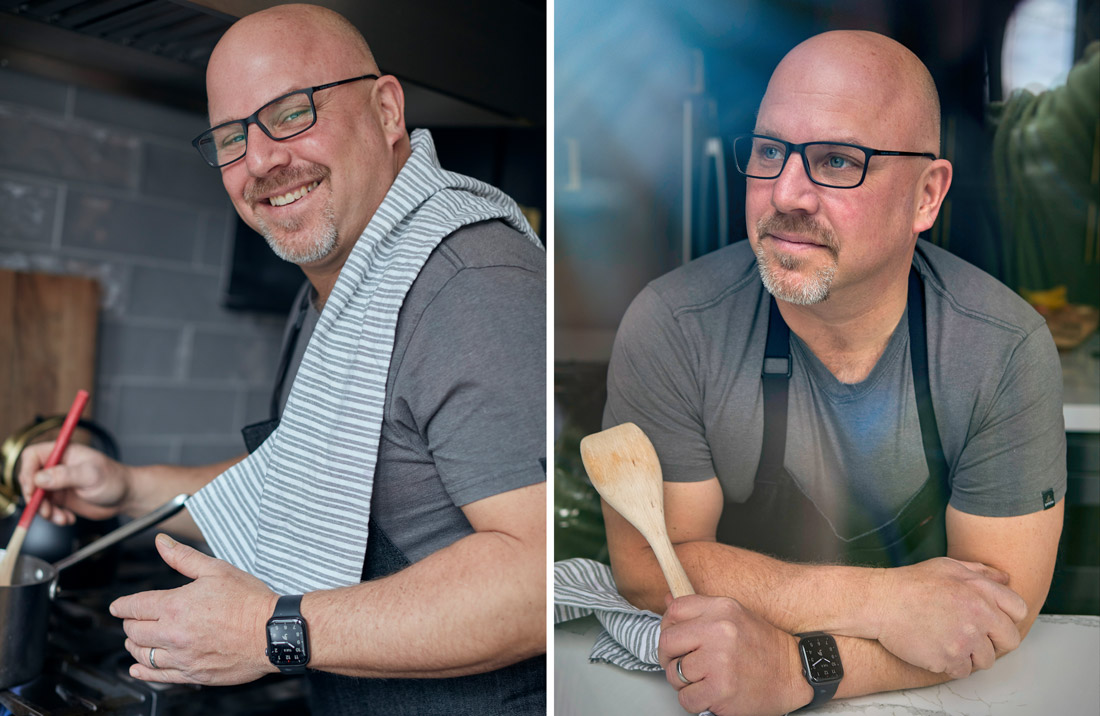 Things you will not see in Intuitive Gourmet
Processed ingredients
Specific recommendations or diets for weight loss or better health. If you want to know why click here.
Promotion of any brand, product, or ingredient I do not use or believe in myself.
Enjoy the process
Lastly, I'd like to make some suggestions. Whenever you cook a meal, whether it's a recipe from Intuitive Gourmet, another blog, or your favorite standby, try to do these three things:
Set your table and put something in the middle as a centerpiece. It doesn't matter what it is; it could be a candle, a piece of artwork that your kids made at school, or some pretty vegetables or fruit you picked up at the market. You'll be surprised by how it will make people feel that something special is happening, even if it's the simplest weekday meal.
If you have a family, partner, or roommate, invite them to eat with you. Try to share meals with loved ones as often as possible.
When you sit down to eat, even if you are a table for one, do it distraction-free. Put your phone on airplane mode, turn off the TV, and focus on enjoying each bite of the meal. If you have a company, chat between bites.
My intuition about the importance of feeding people started long ago (hence Intuitive Gourmet!). It is an ingrained joy that I will share with you. I guarantee that if you take these suggestions, you will improve your spirit and mindset. Food is more than sustenance for the body; it's fuel for the soul.
Cheers,
Geoff